The Comhaltas Story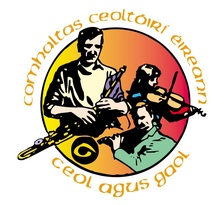 Comhaltas Ceoltóirí Éireann was founded in Dublin, Ireland, in 1951. Its mandate is to promote traditional Irish music and culture, and there are more than 400 branches around the world.

Comhaltas (pronounced COAL-tas) is the popular term for the organization, which operates on a non-profit basis.

The Saint John branch of Comhaltas is the eastern-most chapter in Canada. We hold music sessions on Tuesday nights.

Our focus is on traditional music and instruments, but we welcome dancing, poetry, jokes and stories. Come and join in or just relax and enjoy the music. We're always looking for new members who share a love of traditional Irish music and culture.

---
For more information on our sessions, including location, dates, and times, please click here.
---
---
Board of Directors 2018-2019
Bob Burgess (Chairperson) 651-8350
bob.burgess@gmail.com
David Driscoll (Vice Chairperson) 693-7552
my233mmx@hotmail.com
Stuart Hook (Secretary) 847-0010
stuart.hook43@gmail.com
Charlie McKendy (Treasurer)
Morgan Driscoll (Public Relations)
morgan.driscoll@live.com
E. Costigan (Irish Officer)
Brendan Boyle (Youth Officer)
John Lawrence (Member at Large)
Jessica Campbell (Member at Large)
John Cudmore (Auditor)
A huge thank you in advance for all the work and direction you volunteers will put in to see Comhaltas stay the course this year!
---
Want to Become an Official Member?
What does being a member include?
A subscription to Treoir (a magazine that includes sheet music, cultural information, and listings of different Comhaltas events for other chapters)
E-mails from the board with updates and information
Access to a learning session that sometimes happens prior to our regular sessions
Invites to play at different events once you are comfortable with the music
How much is it?
Singles Membership: $25
Couples Membership: $35
Family Membership: $45
Junior (under 18) Membership: $8
How do you pay?
Payments can be made by cash or cheque at our sessions
If you wish to mail a payment please contact us for the best address to send it to as it is subject to change
Cheques can be made out to "Comhaltas Saint John"
---
Some Other Comhaltas Branches
---