Sessions in 2016

Traditional Irish music sessions on Tuesdays at O'Leary's Pub (46 Princess St., Saint John). The "slow" session begins at 7:00pm; this is a great opportunity to sit with experienced musicians and learn tunes at a slower pace. We transition to an 'up to speed' session at 7:30. At 8:30 the circle welcomes individual tunes, songs, stories, poetry, jokes, and the occasional set or Sean Nos step dance!

All are welcome, regardless of experience. Feel free to bring your traditional instrument or your voice and join in. A little shy? Simply sit with the other bar patrons and enjoy the traditional setting. The more, the merrier! So spread the word by bringing your friends. It's a great way to hear fiddles, bodhrans (Irish drums), harps, tin whistles, accordions, guitars, mandolins and other traditional instruments and songs for free!


The Comhaltas Story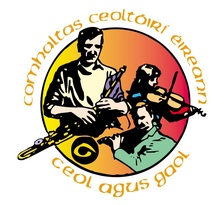 Comhaltas Ceoltóirí Éireann was founded in Dublin, Ireland, in 1951. Its mandate is to promote traditional Irish music and culture, and there are more than 400 branches around the world.

Comhaltas (pronounced COAL-tas) is the popular term for the organization, which operates on a non-profit basis.

The Saint John branch of Comhaltas is the eastern-most chapter in Canada. We hold sessions on Tuesday nights at O'Leary's Pub on Princess Street, in Saint John NB, from September to June. For beginners, or for those who would like to learn some tunes at a slower pace, join us for our Slow Session at 7:00 pm. This will flow into our regular session at 7:30.

Our focus is on traditional music and instruments; come and join in or just relax and enjoy the music. We're always looking for new members who share a love of traditional Irish music and culture.


---
Join us at O'Leary's in Saint John, NB, 46 Princess St. on Tuesdays, September to June. Our slow, "learning" sessions start at 7:00 pm, then we transition to our regular sessions at 7:30 pm.

---
---
This Year's Board
---
The Famous Among Us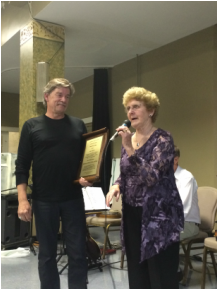 Congratulations John!
Our own John Cudmore was inducted into the North American Comhaltas Hall of Fame in October 2014.
Congratulations John for this well-deserved honour! John is pictured here with Anne McConnell-Strong, Chairperson Comhaltas Canada East.


Stuart Hook was inducted into the North American Comhaltas Hall of Fame in October 2011. Thank you Stuart for all you have done to shape this wonderful little Comhaltas of the east!

Many Saint John members have received Comhaltas Service Awards over the years. We appreciate all the hard work and heart you have put into making this branch a success.





---